Schools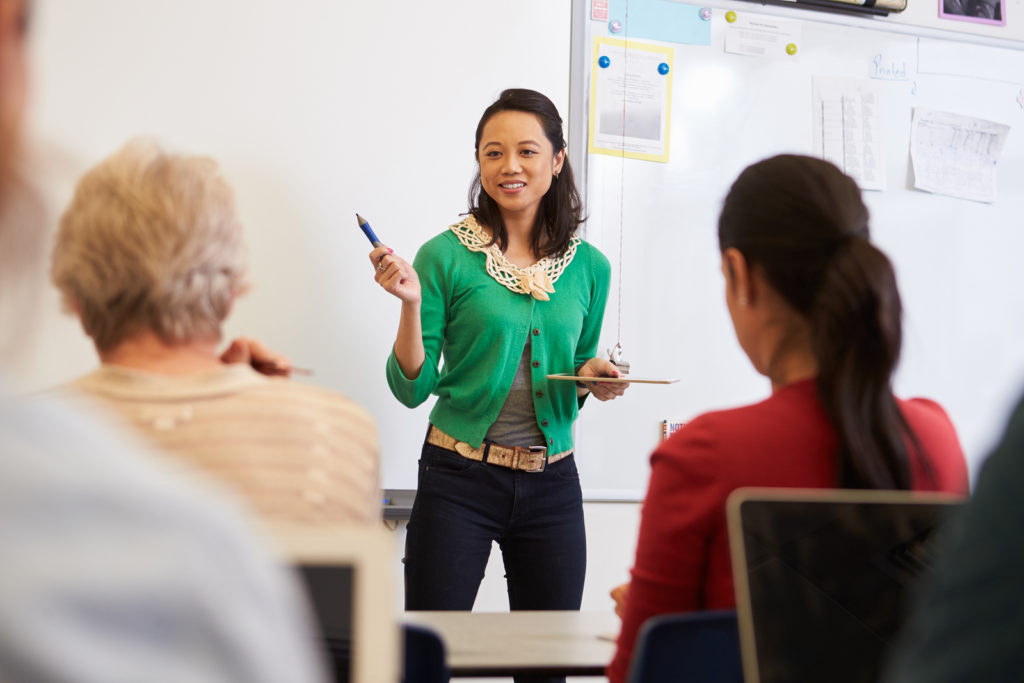 Family Education — the challenges for local school districts
Parents are a child's first teachers, and principals and teachers know that parents who are educated have a positive impact on their child's academics.
School districts see a two-generational difference when parents:
ensure that their children succeed in school by reading to them and helping with homework
raise healthier children who are less likely to be socially alienated
engage in responsible family planning and bear healthier children
have a positive self-image1
About 50% of the more than 2 million immigrants arriving to the U.S. each year lack high school education and proficient English language skills. 2
Children whose parents have low literacy levels have a 72% chance of being at the lowest reading levels themselves and are more likely to get poor grades, display behavioral problems, have high absentee rates, repeat school years, or drop out.3  One in six young adults – more than 1.2 million, drop out of high school every year. 4
Parents' Low Education — the daily challenge for the parent(s)
Busy with one or more jobs and family life, most adults with low literacy and/or low English communication skills do not have the time, financial resources and/or transportation needed to 'go back to school' at traditional, fixed-site adult schools or colleges that have set schedules during the week.
In addition, local academic institutions typically have curriculum-based education (i.e. one size fits all), whereas adults with low literacy and/or low English communication skills more often respond better with an individualized, needs-based educational approach.
How Can We Help You?
LCS has a number of advantages over traditional institutional educational services. Local educational institutions have fixed locations, set schedules during the week, and fees/tuition — those interested must go to their location in order to be served. No exceptions. The Literacy Council of Sarasota offers an alternative to the traditional fixed-site, set schedule, fees/tuition, and one-size-fits-all curriculum approach with adults. We provide educational services on-site at your location; where adults already are during the day, on their timeline, at no cost to them (the school is sponsoring), and that addresses their real-life, every day educational and literacy needs.
By providing educational services on-site, adult learners are able to attend conveniently located classes held at a place with which they are familiar and that they trust.
1. (Source: U.S. Adult Literacy Programs — Making a Difference, ProLiteracy America)
2. (Source: Center for Immigration Studies)
3. (Source: National Bureau of Economic Research)
4. (Source: National Center for Education Statistics)