Tutor training – January to December, 2024
Give the gift of literacy. Become a volunteer tutor. Since 1978 the Literacy Council of Sarasota has engaged in "Each One, Teach One" to help build a more literate community. Won't you help share your love of reading with someone…

The schedule for volunteer tutor training sessions for 2024 is here. Click on the image for a larger view or download a .pdf.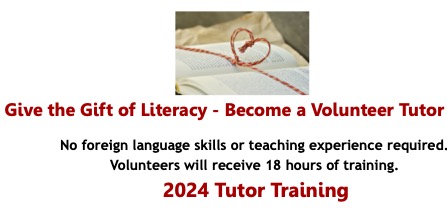 Use the buttons below to download the Tutor Training Schedules