Individuals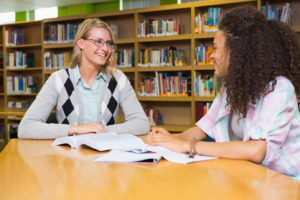 If you, or someone you know, would like to improve your basic education, earn your GED (i.e. High School Diploma Equivalency), or learn English, we can help! Our services include one-on-one tutoring and small group instruction.
Just call us so we can talk to you in person and schedule an intake appointment. There is a one-time registration fee of $25 for all new adult learners.
During your intake appointment you will receive information about our agency and programs. We also take this opportunity to identify your personal goals and assess what program is the best fit for you. We are a learner-focused organization — it's all about helping you!
Click here for detailed information about our Services, Core Programs, and Additional Programs.