Give the Gift of Literacy
Gratitude. It's the word that comes to mind when we think of your support as a tutor, donor, instructor, or volunteer.
Through your time, talent, and treasure delivered with kindness and understanding we help lift others up through the power of literacy and we couldn't do it without your support.
Your donation today will be doubled!
Please donate online at FlanzerTrust.org and under Choose Your Recipient, select Literacy Council. We also always accept donations here and although this is not eligible for the match, we are grateful for ALL donations!
---
"My name is Adriana. I was a registered nurse in my native country of Venezuela. When I arrived in the United States I knew no English, had no job, no one to care for my 3-year-old son, and no money to learn English.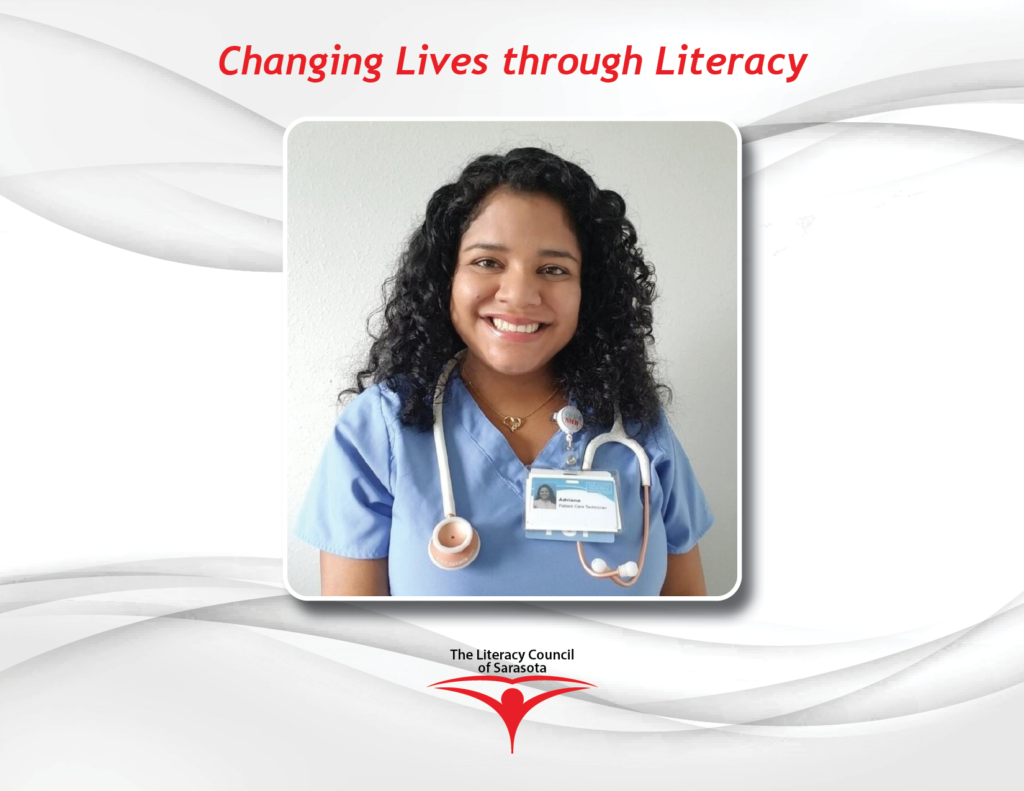 Everyday tasks like talking to my son's doctor, asking for something in the supermarket, or ordering food, were difficult. I felt inadequate and sometimes I would stay home to avoid the difficulty of navigating life here.
After moving to Sarasota, I enrolled in the Literacy Council's English class for parents at Gocio Elementary School. As I learned English, I began to see the light at the end of the tunnel.
I have been in English classes for two years. In that time, I worked hard and am now a Certified Nurse's Assistant at Sarasota Memorial Hospital and continue to study to become a nurse here. I volunteer to help others whose shoes I was once in; helping them to navigate life in the United States.
This is a country of great opportunities, and we live in a community where people are willing to help in so many ways. I am confident in my abilities to do whatever I want to do. I am proud and I am blessed. Most of all, I am thankful for the gift of literacy."

2021 Matching Gift Program
All donations between $5 and $500 will be match 1:1
HOW?
Make a check payable to Louis and Gloria Flanzer Philanthropic Trust, write 'Literacy Council of Sarasota' in the memo section of the check and mail to:
Literacy Council of Sarasota
1750 17th Street, Suite K-3
Sarasota, FL 34234
or
Louis & Gloria Flanzer Philanthropic Trust
1843 Floyd Street
Sarasota, FL 34239
Donate online at FlanzerTrust.org – under choose your recipient select 'Literacy Council of Sarasota' and make your gift.