LCS winner of Best 2016 Giving Challenge Story
Congratulations!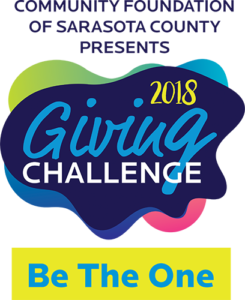 Your organization was one of twenty winners for the "Best 2016 Giving Challenge Story" contest, the very first prize awarded as a part of the 2018 Giving Challenge. Sponsored by the Herald-Tribune Media Group, this prize rewards your organization for clearly demonstrating the impact of the 2016 Giving Challenge, inspiring donors to give again and build excitement for this year's event. In your final grant check, you will receive a bonus of $500 as a prize award. We will also be sharing your stories on social media – we encourage you to share our posts to inform your followers that your story won you an award! Do not forget to tag the Herald-Tribune Media Group and thank them for their support of this prize.
Thank you for your continued excitement for the 2018 Giving Challenge, and congratulations again!
— Abigail Oakes, Manager, Nonprofit Services
---

Soaring to New Heights
With Your Support from the 2016 Giving Challenge
Our donors' support during the 2016 Giving Challenge helped us soar to new heights. With donor support that year, The Literacy Council of Sarasota (LCS), in partnership with The Patterson Foundation and Margin & Mission Ignition, developed and launched a successful community engagement and expansion plan that also created a new revenue stream to fund it.
Reaching out to local business employers, nonprofits and schools the objective was to provide more educational services on-site at their locations; where our adult learners already are during the day, on their timeline, at no cost to them (the business, nonprofit or school is sponsoring through a paid agreement with LCS), and that addresses their real-life, everyday educational and literacy needs. By providing educational services on-site, adult learners are able to attend conveniently located classes held at a place with which they are familiar and that they trust.
Expansion of our one-on-one tutoring and small group classes now helps bring together even more people from diverse backgrounds and various sectors of the community. With community support, such as the 2016 Giving Challenge, we continue to expand our efforts to build inclusive pathways to economic prosperity through literacy and English communication skills for our adult learners. These improved skills also enable our adult learners to deepen their contributions to society as well as take a more active part in the life of the larger community.
And our community engagement and expansion efforts are showing results — last year LCS served 489 adult learners — a 50% increase over the previous year. Our number of active volunteer tutors also rose 33% in the past year. Our goal is to serve 1,000 adult learners by the end of next year — with your continued support, we can do it!
The 2016 Giving Challenge was presented by the Community Foundation of Sarasota County
with giving strengthened by The Patterson Foundation.